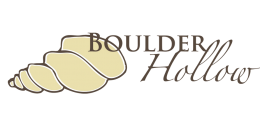 Resident Reviews
Great quiet place to live. Great neighbors
|

Recommended: Yes
We Love that you Love to live here. Thank you for being such a great neighbor to all. We want to make sure our residents get the Feeling of Home at every Triton community. Thanks for living the Boulder Life!
Community is friendly and beautiful
|Recommended: Yes
This is one of the best locations to live. Staff is friendly and helpful. Everything is convenient for you. This is a great place to live.
We love that our residents feel comfortable in their home. We have such a great community and we are glad you are apart of it!
Great place to call home
|Recommended: Yes
The property manager and maintenance personnel are fantastic. I have lived there for almost six months and just renewed for another six months.. Never had any issues...
Thank you for your compliment, we like to think we have some pretty fantastic residents as well!
Camry is amazing.
|Recommended: Yes
We love living here. Camry is one of the best reasons for being here. She is so amazing, helpful,and very kind. Juan is great We love him. I would like to see some of the exterior of some of the units fixed. The shutters around the apartments townhomes are broken. I really wish there was a way to hook up my pressure washer to clean off my porch and to try and make my front door look good. It is in dire need of a paint job or at least a washing. I have loved the pool all summer. I wish it was 2 degrees warmer. Overall, I love it here
You're too sweet, we love our residents! As for the shutters, great news! We just had new ones delivered and we start hanging them next month ;) We'll discuss the pool temperature next year when we re-open for season.
Clean and organized.|Recommended: YesNo problems with neighbors, clean, safe. I leave the house early morning and get back late at night and have never had problems with safety.
Boulder Hollow from my eyes
|Recommended: Yes
I have already recommended a few people. Only one has moved in. But definitely will keep trying
Thank you for sharing Boulder Hollow with friends & family! We love resident referrals!
A nice little place to live|Recommended: YesIt's a nice clean property. You can't hear people for the most part except for the pool if you live next to it. Many people have pets, but I never see any mess left by the animals themselves.
Boulder hollow is a good place to live in, very quite and everything is close by.|Recommended: YesIt's good to live here, the park is across the street. Everything is just little ways. Shopping is near and not far like other apartments.
Nice Area for a Fair Price
|Recommended: Yes
The apartments are close to everything and are a fair price for what you get.
Thank you so much for your feedback about our property we always strive to provide a happy home for our residents.
Great place to live|Recommended: YesIt's pretty quiet and an overall good place to live. The neighborhood is kid friendly, and I love the park across the street. Management is very helpful Maintenance gets work order requests done quickly and efficiently. So far, we are very happy to be residents of Boulder Hollow
Great Place to live, No problems
|Recommended: Yes
People are really friendly reasonable hours for pool time, parking is all right, and the manager awesome
Thank you Jorge! We appreciate having you and your roommates as part of our community! You are all pretty great too :)
I am very happy to be renting here.|Recommended: YesI love living so close to a park and the kids schools are very accessible.
My family and I enjoy living in this community|Recommended: YesIt's a small, clean, community with huge floorplans. Very friendly people, lots of families. I enjoy living here.
Great and comfortable place for the price|Recommended: YesBoulder Hollow is a nice residence to live in. The staff is friendly and helpful. The people here have been nice. We do get a lot of noise from upstairs, especially since they have a bunch of rowdy young kids. The location is convenient to shopping and food. It has been a pleasant experience living here.
Nice Little Complex|Recommended: YesI really do enjoy joy living here. The complex is small so it is quiet in that regard. There are a ton of families with children, so it's a warm environment. The manager is great. She takes care to know all the tenants and make you feel like you're cared for. The apartments too are large which is awesome. Finding ones this big is so difficult Even if the 1 and 2 bedroom units seem a little overpriced, rent everywhere is horribly expensive, and these are notably not as pricey- especially for the square-footage. The patios are great, too. Friendly neighbors. The managing company Triton keeps the parking lot looking new and smooth with regular asphalt renewal. The grounds are kept pretty free of any debris. It's nice My only gripes are... 1. There sound blocking is awful. I hear basically everything my neighbors do. I mean, in some rooms it sounds like they're in there with you. 2. Triton skimps on materials for repairs and refinishing in the kitchen and bathrooms. My toilet smells like pee so badly I can on rare occasions even smell it in the living room, even though I clean it all the time and can't see any grime at all. It's just the design- there's a lip in the bowl that catches everything and has been for years of tenants I'm sure. But the other toilet in here is a different model and is just fine, no smell. The tubs are refinished with really crappy material that clings to dirt fiercely. I can't get my footprints out no matter how hard I scrub Patio balcony blinds are easily deformed on their own with normal use. Kitchen cabinets worn with squeaky, popping hinges. 3. The pool isn't heated. It's cold even in the blistering summer. The counter-tops are very pretty though-- great choice on that And the new light fixtures are fabulous Nice, updated silver hardware. Looks great. And if the above mentioned gripes are the worst things about the place, it's a very good complex I'll remain here for awhile.
The views and opinions expressed herein are solely those of the original authors and other contributors. These views do not reflect the views of Boulder Hollow, its owners, managers, agents, employees or content providers. No representation or warranty, express or implied, is made or given by Boulder Hollow, its owners, managers, agents, employees or content providers regarding safety, accuracy, completeness or suitability of the information or material expressed herein for any particular purpose